The Next Big Thing
At the beginning of each year, industry observers like nothing more than blowing the dust off their crystal balls, peering into the spirit world, and proudly predicting the next 'big thing' we'll all be serving over the following 12 months.
Which is why, in the first few weeks of 2018, lifestyle pages and industry organs were filled with chatter about Armagnac and aquavit, vermouth and mezcal, spiced rum and – lest we forget – sherry. Oh, and according to all those super switched-on soothsayers out there, gin is going to be big too. Who knew?
But no-one mentioned vodka. Which is strange, because the big thing is vodka. It's been the big thing for decades and it's still the big thing. In terms of global sales, there's nothing bigger. Amid all the noise surrounding other spirits, and a slight dip in global sales, vodka remains the most popular spirit in the UK with sales increasing by 3.3% in 2017 to £776million – nearly £25million more than the previous year.
The main driver for vodka sales has been, as ever, its versatility and the discreet role it plays in a hugely diverse array of drinks. In 2017, vodka's mainstream popularity was partly driven by both the Espresso Martini and the Pornstar Martini, which claims to be the most called-for cocktail in the country.
They are the latest in a long line of vodka-based cocktails, including the Moscow Mule and the Cosmopolitan, that have sustained vodka's global status as the number one spirit for decades.
Vodka has long been a reliable crutch on which bartenders the world over can lean – and that continues to be the case, sales ticking over with metronomic consistency. However, beyond these traditional volume drivers, vodka is discovering value among an emerging consumer that is eschewing fads, fashions and foolish flavours in favour of vodkas with provenance, integrity, heritage and transparency in everything it does – from its ingredients and approach to distillation to the brand's backstory.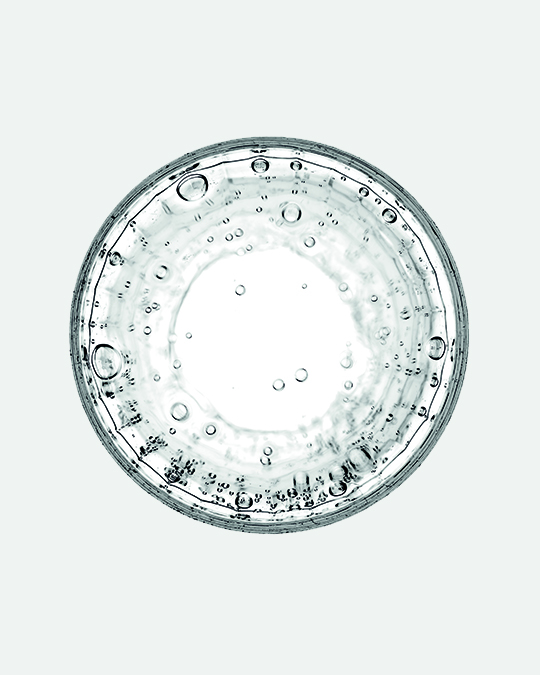 "THERE ARE STRICT CRITERIA A VODKA HAS TO MEET – BASED SOLELY ON AROMA, TASTE AND MOUTHFEEL."
After years of partying, making some daft decisions that it no doubt regretted the next morning (such as that ill-fated flirtation with silly flavours ranging from cereal milk, doughnut, wedding cake and bubble gum), and losing its 'integrity' somewhere around the late 90s, the mature vodka market seems to be, believe it or not, growing up.
Where rebellion and revolution once drew drinkers to vodka, the contemporary consumer is being coaxed into the category with reverence. Better informed, more scrupulous in their choices and so much harder to hoodwink with marketing's smoke and mirrors, the emerging generation of vodka drinkers are questioning the credibility of the brands put  before them.
What's in the bottle rather than what's on the bottle is what brands are now focussing on. Belvedere Vodka's talk of terroir is a case in point. Last year, it lavishly launched Smogóry Forest and Lake Bartężek vodkas – two single estate vodkas that have intensified the conversation about provenance in vodka.
While both vodkas are made using the same grain and same distillation techniques, the rye used in Smogóry Forest was taken from a region renowned for its woodland and mild winters while the rye sourced for the Lake Bartężek variant was grown in the Mazury glacial lake district in North Poland where bracing Baltic winds blow.
These starkly contrasting environments adorned each distillate with a completely different set of flavours. The impact on the palate was palpable and provided proof that provenance in vodka goes beyond merely the type of grain used at its base.
Karol Terejilis, renowned vodka connoisseur and bar manager at Baltic, regarded by many as the UK's leading specialist vodka bar, confirmed that the consumer conversation about vodka is changing.
"People are becoming more knowledgeable about vodka, they know what they want, how they want to drink it – whether that's neat or in a Martini – and they know the differences between the various vodkas on the market," he said. "They want to know why, with so many vodkas available, they should choose a particular vodka – and they are keen to learn more."
"We're getting smarter questions about vodka and it's not just from Eastern Europeans living here," added Karol. "But, having said that, the most common question remains 'Does all vodka taste the same?' So we still have work to do".
Baltic, an upmarket Eastern European bar and restaurant situated in Southwark, South London, has been debunking this worn-out cliché since it opened in 2001.  "Vodka may be the most popular spirit but it is beset with unhelpful preconceptions and it's lost its way in the past because it's been regarded by discerning drinkers as the spirit with the cheapest, most industrialised production."
Baltic stocks 140 vodkas including 40 home-made flavoured infusions created by macerating fruits and vegetables in impressive glass vats placed prominently on the backbar.
When Baltic opened, these home-produced flavoured vodkas was how Karol first introduced customers to drinking vodka.
"Rather than confront our guests with neat spirit, we presented them with something sweet and approachable," he said. "The idea of drinking unflavoured 'plain' vodka neat was foreign to most people back then but now people are much more prepared to explore vodka in this way."
While Baltic operates with an over-arching Eastern European accent, it is Poland in particular that has inspired its approach to presenting vodka. "We go for a very classic Polish serve," says Karol. "We always offer the vodka neat and serve it in a frozen stemmed glass straight from the freezer.
"While warm vodka reveals its flavours more readily, we serve the vodkas in the traditional Polish way. It's the best way to get guests into vodka. There's an element of theatre and it immediately changes people's idea of what vodka should be".
As well as the individual serve, Baltic also offers all its vodkas in sharing carafes that come in 10cl, 25cl and 50cl serves that are presented to guests on a bed of ice before being decanted into the frozen stemmed glasses.
The vodka menu is curated entirely on the back of blind tastings. "There are strict criteria a vodka has to meet – based solely on aroma, taste and mouthfeel," said Karol, an esteemed vodka judge at a number of renowned international spirit competitions. "It's important what the bottle looks like but we don't consider it in our blind taste tests – if the vodka doesn't stand up then we won't stock it."
The menu is then segregated into four distinct categories. "Plain Premium vodkas", "Plain Super Premium vodkas", "Baltic Flavours" made with fresh fruits, herbs and spices and "Traditional and New Flavours" that include the likes of Zubrowka Bison Grass vodka, Absolut Mandarin and Ketel One Lemon.
Guests who want to delve deeper into the world of vodka can then sign up to Baltic's vodka masterclasses, consisting of a guided exploration of different base grains (including grape and potato), a tour of vodka-producing countries, introduction to distillation techniques and a tutored tasting of both plain vodkas and flavoured variants, both home-made and branded.
"We taste them one after the other, often at room temperature," added Karol. "It's not how we serve the vodka normally, but it's easier to pick up the different characteristics."
Karol concedes that categorising vodkas is not a clear-cut exercise – there are caveats, exceptions to the rule and, crucially, differences in individual approaches to distillation that influence the flavour.
There are general guidelines to follow but he warns against slipping into generalisations. "Grains give distinct definite flavours , of course," he says. "Rye adorns the vodka with smoothness, and potato is a little sharper with a bit of a kick, for example. But then there are a lot of factors that influence the flavour within each grain category.
"The rye in Poland is going to impart characteristics that are completely different to the flavours in rye from Scandinavia, for example. Other factors come into play such as water source, weather conditions and the type of still."
Distillation, laments Karol, remains a rich source of misconception. "The biggest myth of vodka marketing is that distilling a vodka hundreds of times means it is better," he says. "It's not. I can't see the point of distilling vodka until there's no character left. You need to let the grain express itself."
And, other than drinking it neat, the finest way to showcase a top-end vodka is in a classic Martini. "It's the perfect vehicle for great vodka, a bit of vermouth and a twist will not drown out the quality and character of the spirit."
Beyond the bar, vodka is similarly revered in Baltic's restaurant where it is paired with different dishes. "Vodka helps with digestion and it's great with śledzie (traditional marinated herrings) and gravadlax but we serve our own horseradish vodka alongside our pork shank and pork belly," added Karol.
Despite vodka's undeniable popularity, Baltic is one of very few bars in the UK that specialises in the nation's favourite spirit and Karol admits to being disillusioned with the way that vodka is treated within the on-trade – where genuine vodka knowledge and respect remains lower than other spirit categories
"I've been working here for 15 years and vodka's fortunes have gone up and down in that time, like all spirit categories and trends," he adds. "At the moment we find ourselves in the midst of a gin boom and vodka has taken a backseat but I genuinely believe that it is poised for a big comeback on a wave of classic serves and traditional production techniques, authenticity and real quality."