Cocktail Tutorials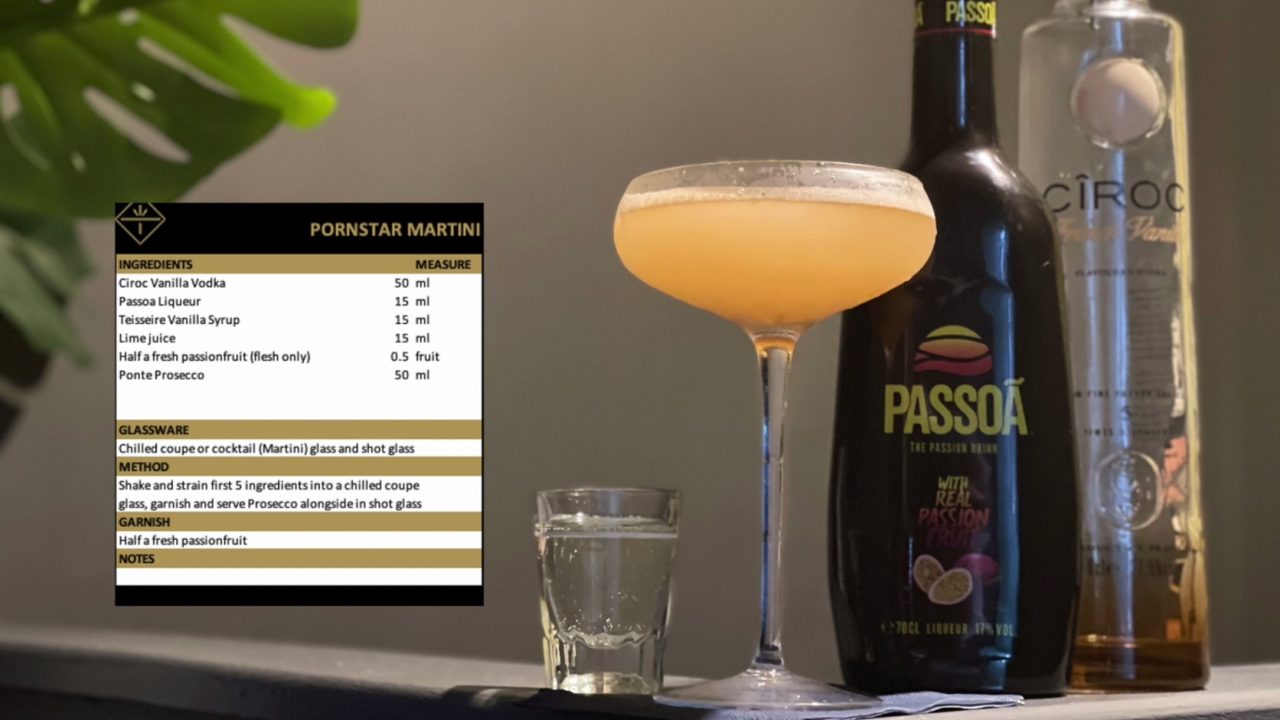 Pornstar Martini
A verifiable modern classic, this version of the drink keeps things fresh and simple. I also lie about tasting the drink before I pour it - what an absolute scoundrel. An iconic drink that should probably be on 90% of cocktail menus out there, the Pornstar Martini is a sour-sweet tropical vodka-based, hyphen-overloaded crowd-pleaser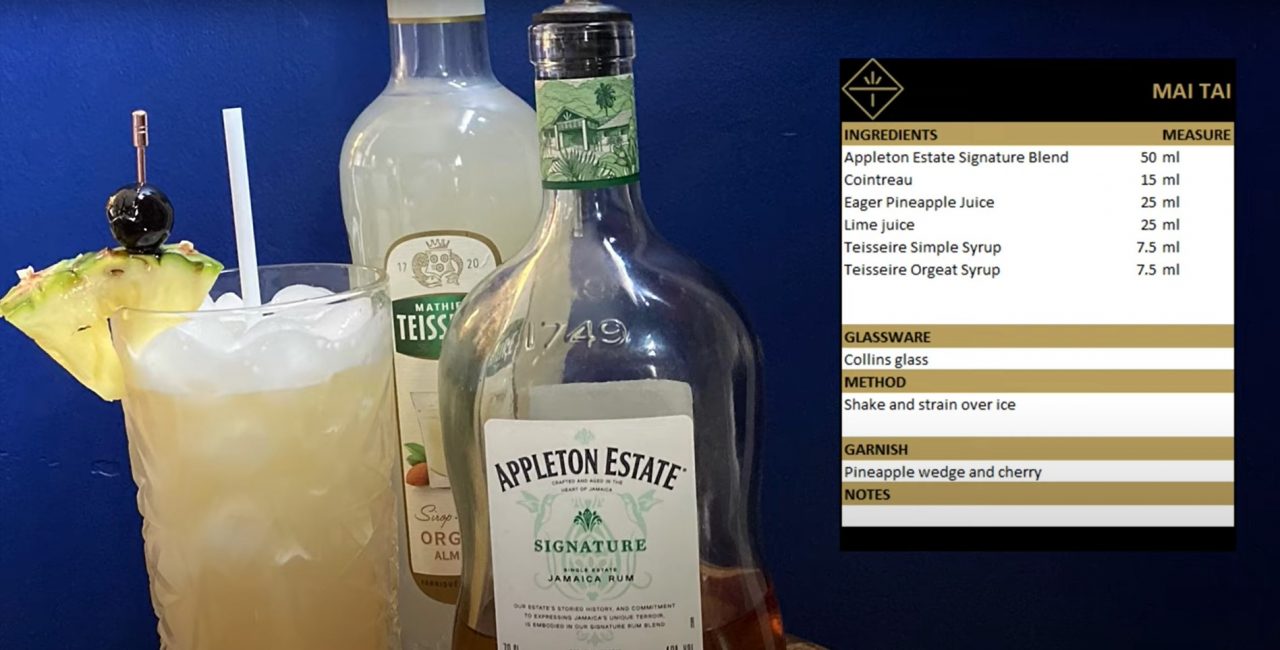 Mai Tai
A real Tiki classic, with the hallmark ingredients of rum, pineapple and orgeat as well as Cointreau and lime. Juicy, sweet/sour and quite often strong, this one's a bit of a classic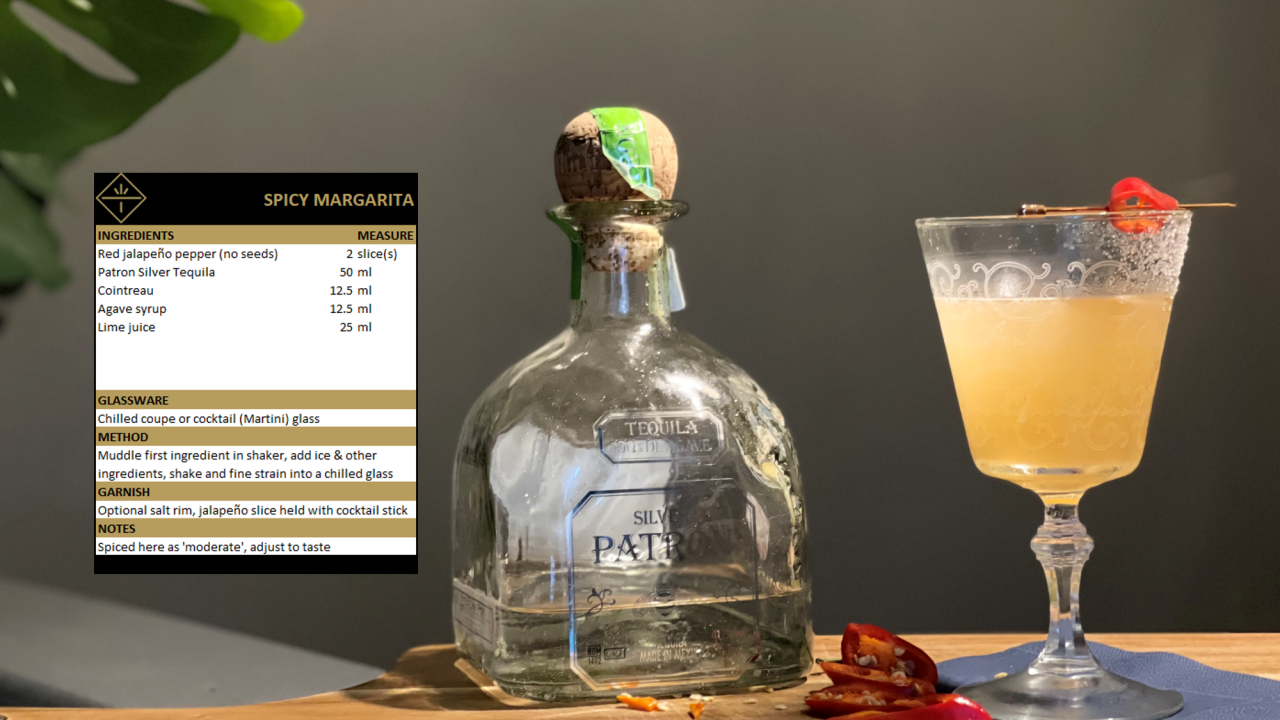 Spicy Margarita
This is one of my favourite twists on the utter, irrefutable classic that is the Margarita. Go careful with those chillies; a single slice is the difference between 'ooh that's got a nice kick!' and 'oh dear, I think I'm hallucinating'. On that note, enjoy responsibly!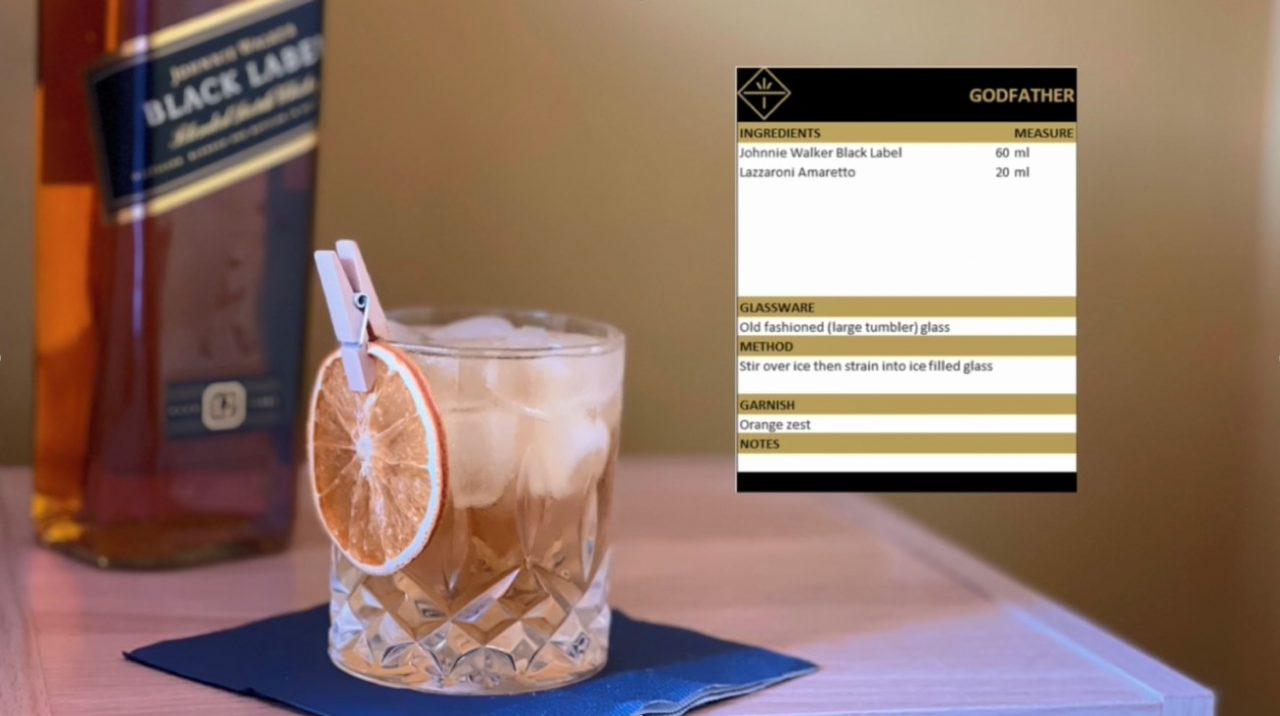 Godfather
A pared down classic of whisky (or whiskey, if preferred) and amaretto liqueur. Switch out the whisky to vodka for a Godmother, just in case you've ever thought "I like amaretto, but am I drunk enough right now?"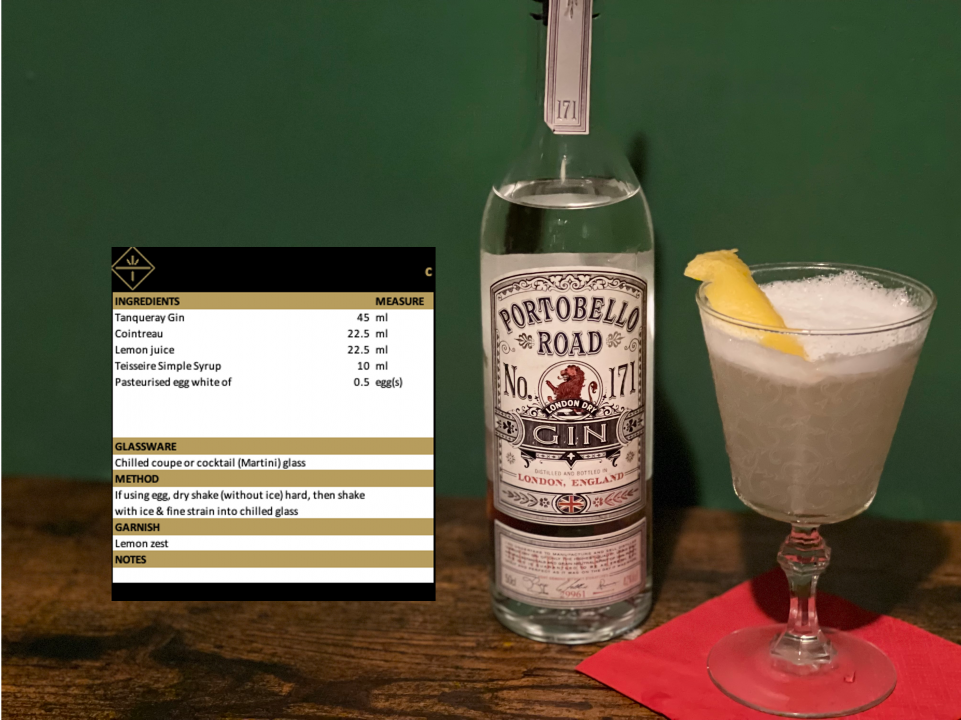 White Lady
A fairly classic mix of gin, Cointreau, citrus, sugar and egg white. Egg white isn't a must - it does carry some risk with it, as well as clearly not being vegan-friendly. You can also use aquafaba (the leftover liquid from tinned chickpeas), while roasting the chickpeas in salt, spices and a little oil makes a smart bar snack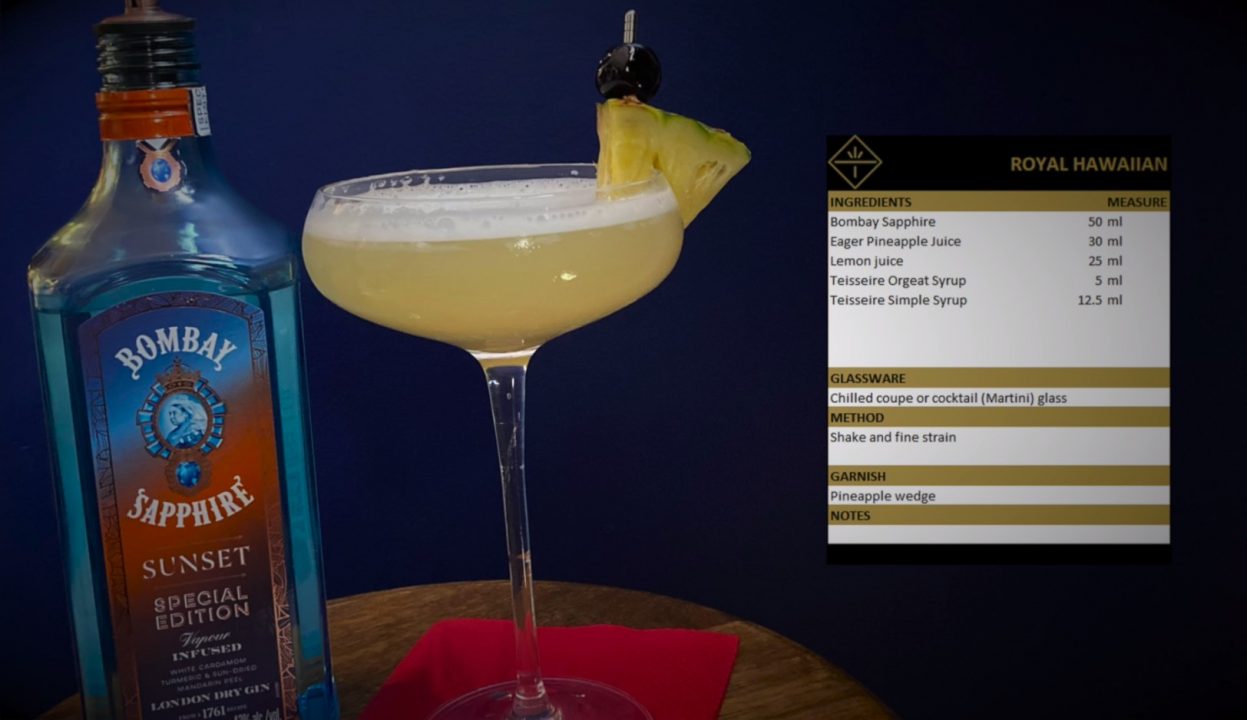 Royal Hawaiian
Not to be confused with the Blue Hawaiian/s, this gin, pineapple and orgeat cocktail is a real crowd-pleaser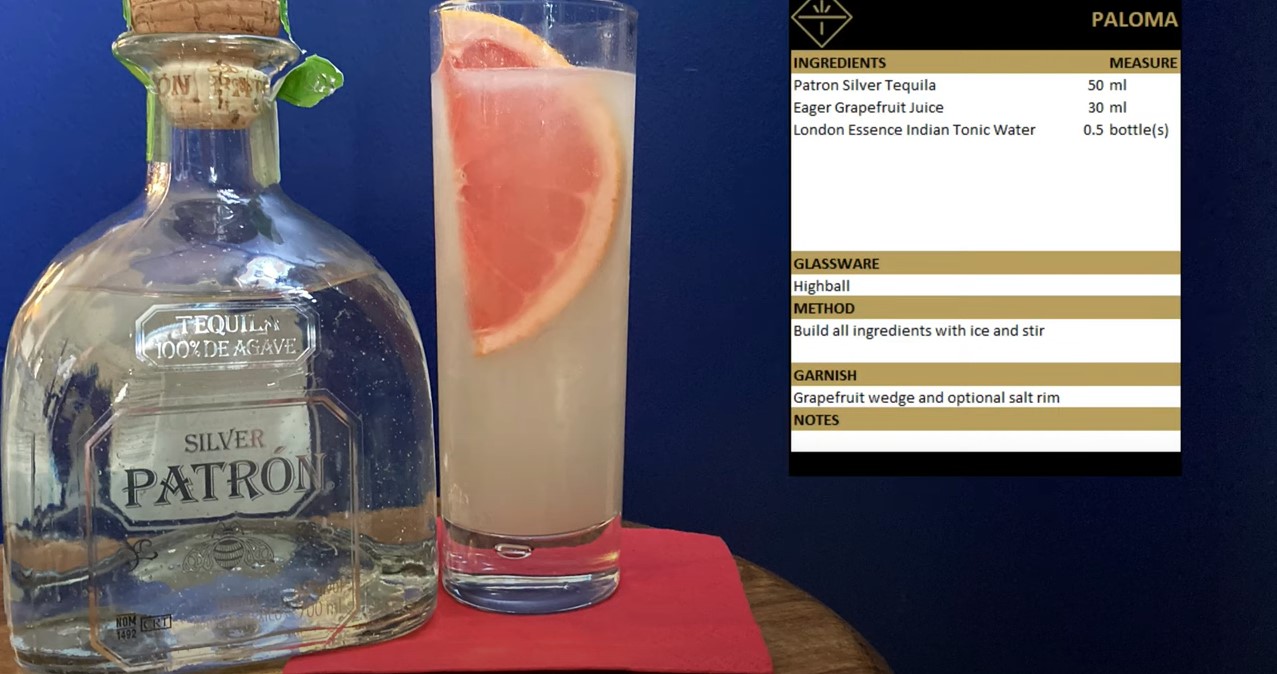 Paloma
Classically tequila and grapefruit soda, the Paloma is as refreshing as it is easy and fast to throw together. The key is good tequila, but fresh grapefruit with soda and a little agave syrup to taste make for a good elevation of a can of grapefruit soda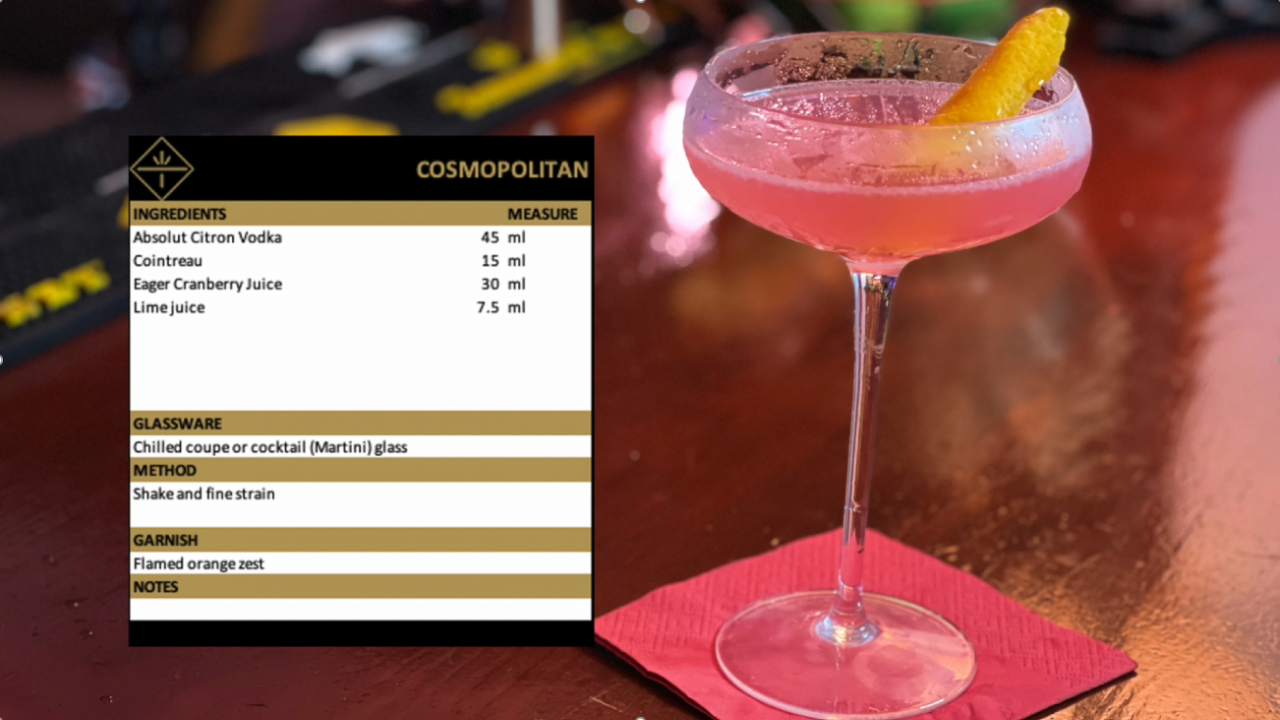 Cosmopolitan
The 90s called and they want their drink back. And the terrible format of this joke. Carrie Bradshaw et al helped secure what was already a blossoming modern classic back in the aforementioned decade and, wouldn't you know it, all things 90s are back. A good drink if made right, a woeful glass of cranberry nonsense if not. Luckily it's not too tough to make!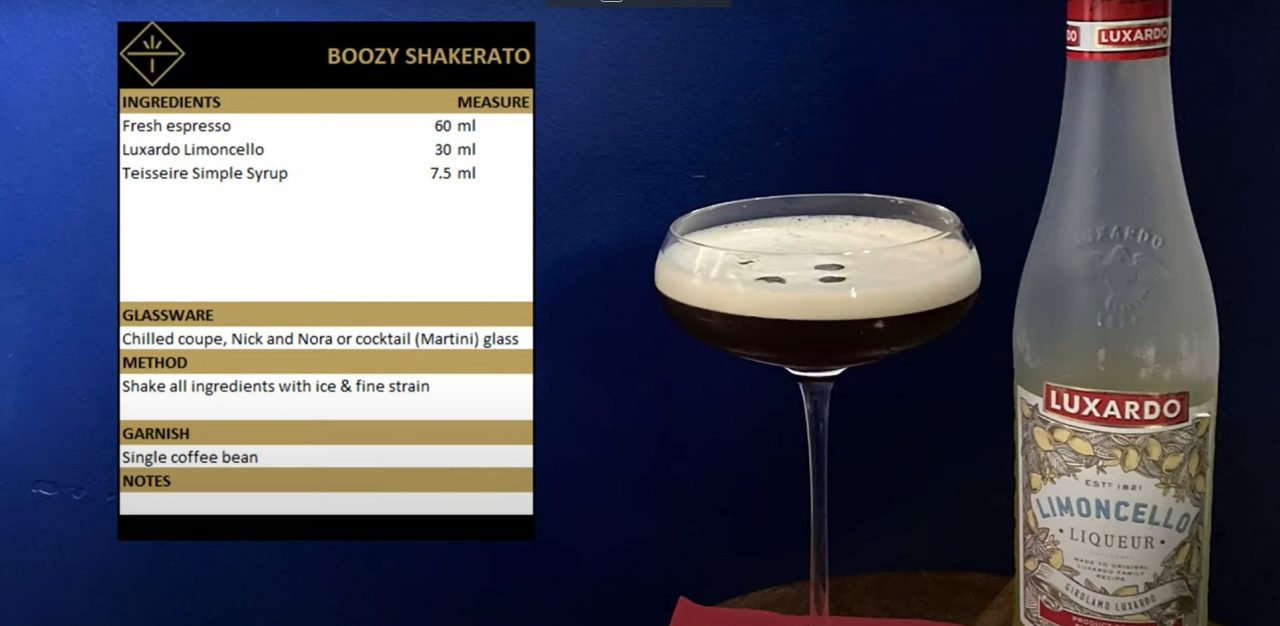 Boozy Shakerato
A very Italian twist on the Espresso Martini that really hinges on your appreciation of the sherbetty, aromatic notes of Limoncello. A great after dinner drink that's also, despite the name, not overly boozy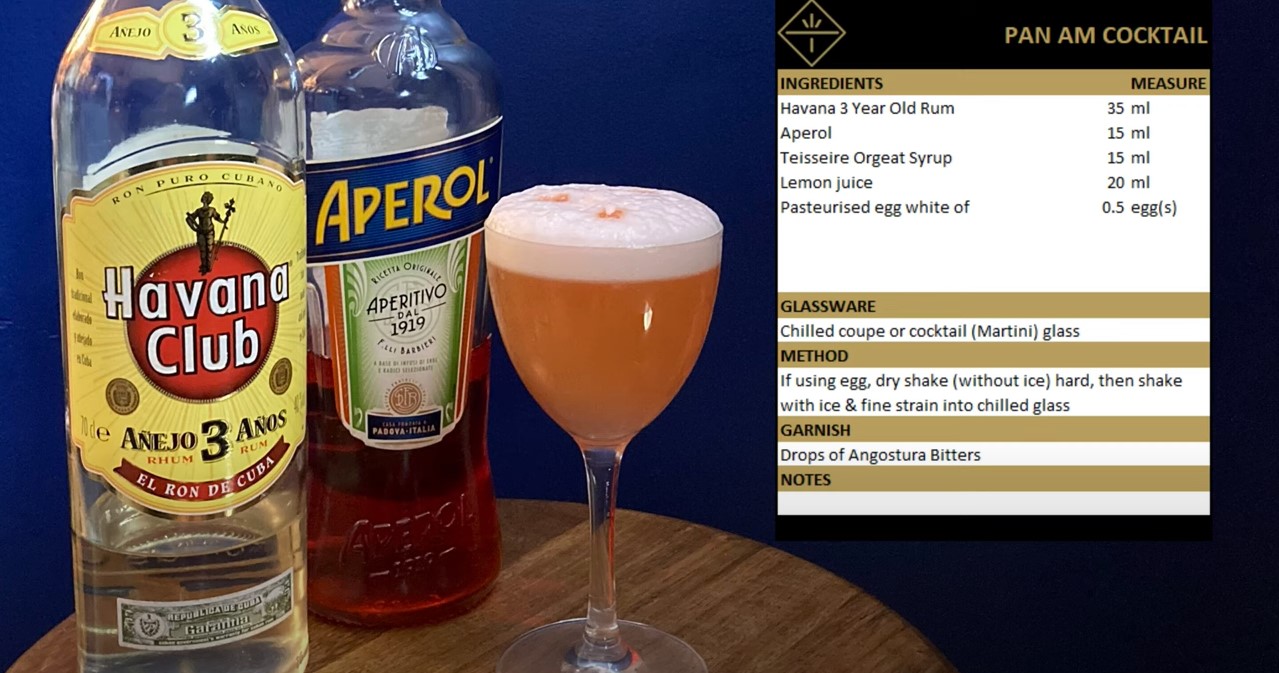 Pan Am
White rum, Aperol, citrus and orgeat make for a light, refreshing, clean aperitiki (a word that I most certainly did not make up, and how very dare you imply such a thing) cocktail with a lovely, peachy hue