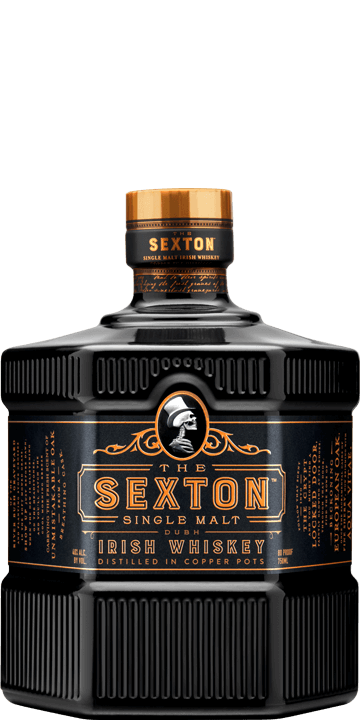 The Sexton
An unexpected Irish single malt, it is rich in hue and bold in taste.
The Sexton is exclusively matured in former oloroso sherry casks to achieve a perfect balance between rich, dried fruits and memorable toasted oak notes to offer a smooth finish and leave you wanting for more.
Aromas of nuts and dark chocolate are followed by marzipan, spices and fruits.
Get in touch
Add to My Favourites
Flavour Profile
Fruity & Spicy
Country of Origin
Bushmills Distillery, Northern Ireland