World Gin Day
The event has enjoyed global media attention in recent years, supported by bar professionals and consumers all over the world. Your punters are likely to already be aware of the event, so use it as another opportunity to get gin front and centre of the bar. Here Gin Monkey tells us more.
The idea of World Gin Day is really simple: get people together all around the world with a legitimate excuse to drink gin.
I champion the day for everyone (well, everyone over drinking age) to celebrate all things juniper. Whether it's customers who are life-long fans of the spirit, or those who are looking for an introduction, it's all-inclusive. And any bar or brand anywhere in the world can embrace the day, all you need to do is to give your customers added value in the form of gin – be it with a special cocktail, an offer, a gin dinner, gin tasting or massive gin party.
In past years World Gin Day has inspired everything from bar safaris across cities, to closing an entire road in Bath for a street party, to gin dinners in Manilla, and festivals in towns all over the world. There was even an entire month of celebrations organised by Genebra San Miguel in the Philippines where their national basketball team wore the World Gin Day logo on their pre-game shirts.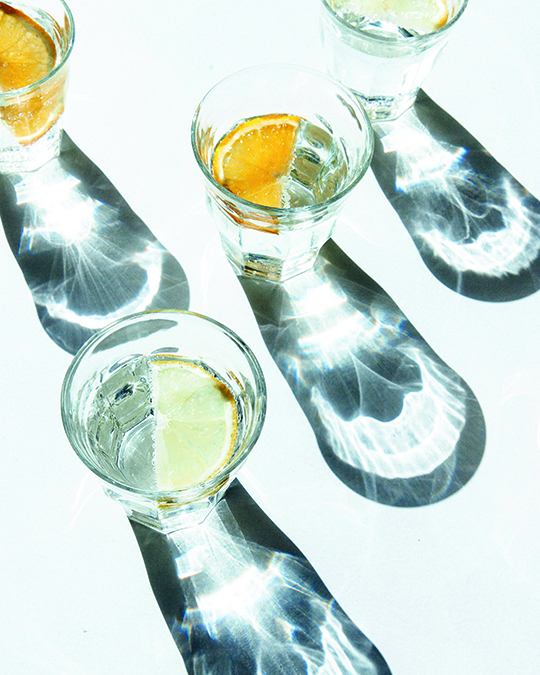 "THE IDEA OF WORLD GIN DAY IS REALLY SIMPLE: GET PEOPLE TOGETHER ALL AROUND THE WORLD WITH A LEGITIMATE EXCUSE TO DRINK GIN."
Seeing the creativity behind the events is what I love most about organising the day, the variety of celebrations in different parts of the world and the excitement from the consumers when they attend events and tastings.
It was founded by Neil Houston in 2009 and began as a very bright idea to bring his friends together to drink gin in Birmingham. I've been involved since 2010 and formally took the reins in 2013, building it into a truly global celebration which now reaches over 200million people through social media. This reach also helps bars who have a useful social media presence, it's a channel you can use to promote the gin category and a brilliant way to engage with your customers or build new ones.
It's a lot of work to make the day so well recognised, but I love what it brings to gin. All I ask is that if you decide to get involved with World Gin Day, you use the hashtag #worldginday in any social media posts, and most importantly, that you capture the spirit of gin. If you can meet that criteria, then I can list your activity on the official website worldginday.com to give your event a boost. You can also contact me through the site with any questions or ideas you'd like to run past me. Submit events to the site for consideration and those who fill in the form the most completely get priority.
This year the day falls on June 9, and in London, there's going to be a festival in collaboration with DrinkUp.London called World Gin Day LONDON. Running from 7-10 June we'll be taking inspiration from London Cocktail Week, and customers with a digital pass (just £10) will unlock access to £6 cocktails across the city, and a calendar jam-packed with brilliant gin-based events.
This is a chance for bars to put on something a little special and really show off to the local community. It's a hell of a lot of fun, and you get to be part of a global community, so get involved. All for gin, and gin for all!