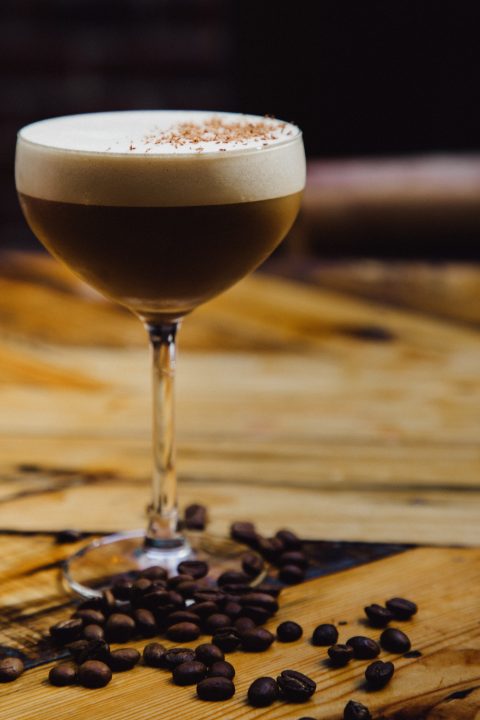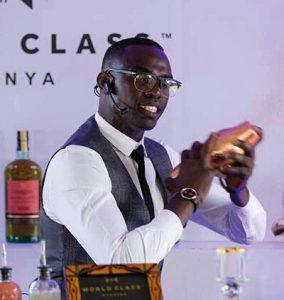 Coffee cocktails have been on many menus for a while now, the espresso martini now an essential addition to every spirits-led bar. But for Patrick Kempinski, Reserve World Class Bartender of the Year 2018 for Kenya, the ingredient has a very significant connection in that he can source it from down the road. As a result, he has been able to showcase fresh and vivid flavours, and bring a new spin to the idea of an espresso martini. But perhaps more inspiring is hearing how his work with the drink also encouraged him to go beyond the cocktail and contribute to the community of coffee makers.
"Having been brought up in a coffee growing community, I have seen a lot of changes in coffee farming and also in the lifestyle of farmers. Coffee is a big trend in cocktails and as something so close to home, I have been inspired to come up with a twist on a classic espresso martini cocktail, which I designed to showcase my appreciation and recognition for our hard-working coffee farmers. The interpretation honours coffee production methods of years gone by, as well as more modern styles and approaches. It has also been created to highlight the lifestyle of coffee farmers, the industry is not what it used to be and due to increasing pricing pressures and the short life span of the coffee once it has been harvested, they now make less profit from their sales.
"I spent time with local farmers to try and understand the issues they face, then used this interaction to inspire a drink. I started an online funding programme to purchase a coffee pulping machine, which can be used by farmers to pulp their coffee, grade it, and store it. This relieves pressure on the farmers to sell quickly at a low price. As coffee is such a big cocktail trend, I knew I needed to raise awareness in the bartending community too, so I started to share the story with the Nairobi bartending network and ask for them to support my work by buying coffee to use in cocktails directly from farms, to ensure a fair price and help raise further awareness of the issue.
Ketel One Vodka Espresso Martini
INGREDIENTS
45ml Ketel one vodka
30ml Homemade coffee liqueur
30ml Sugar cane juice
30ml Kangundo arabica coffee
Atomized citrus flavours
METHOD
Combine all ingredients in a
mixing glass. Shake with ice
and fine strain into a chilled coupe
glass. Garnish with three coffee
beans on top.