Gin Timeline
Gin has endured a roller coaster ride since its inception. From fashionable 12th century after-dinner tummy trouble reliever, to the scourge of London during a gin craze of the 18th. In the 19th century the spirit formed the backbone of some of the most enduring and classic cocktails of our time, but by the 20th it was the go-to giggle juice for grandmas with blue rinses.
This is in spite of gin in the 18th century tasting, well to be perfectly blunt, like piss. We can say this with some authority too, with accounts of the awful ingredients used to bulk it out. One being piss. Drinkers called it "piss-quick". Other customers complained of acid stomach for the first time, possibly because it was occasionally bulked up with sulphuric acid.
As you will see, history is packed with classic gins and equally classic gin cocktails. The earliest gin creations invariably offer interesting tales to tell at the bar. Take the Gimlet. In 1747, surgeon James Lind's discovered that citrus combatted scurvy – which encouraged the navy to make lime juice standard issue by the 19th century.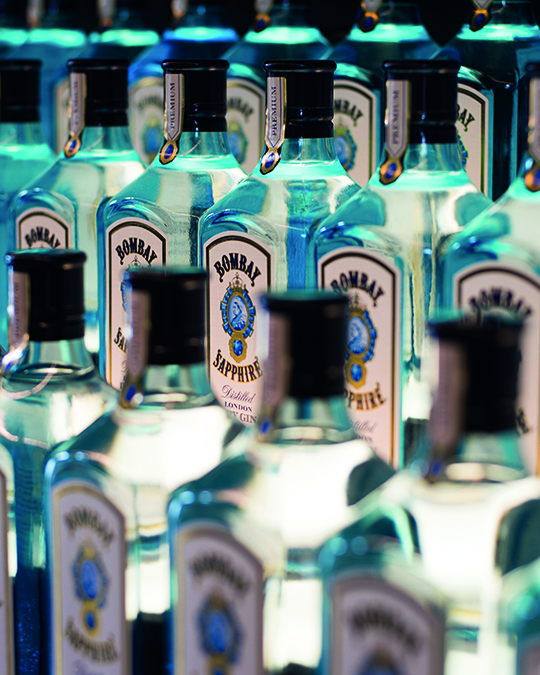 GIN'S PAST IS ONE OF UPS AND DOWNS, BUT ITS STRATOSPHERIC RISE IN THE PRESENT HAS SECURED ITS FUTURE. GIN IS IN.
200AD
Greek Physician Galen claims juniper can cleanse the liver and kidneys but is mixing it with alcohol, which somewhat undermines his theory.
1055
Medical scholars in Solerna, Italy write down juniper herbal remedies.
1266
Dutchman Jacob van Maerlant publishes De rerum natura but people in the Netherlands are a bit more of a laugh so he gets the credit.
1340
Juniper is being carried around with other aromatics to ward off the Plague.
1560
The Huguenots in Flanders are now making juniper distillates.
1585
English fight with the Dutch against Spain and are introduced to juniper spirits, drinking it before battle to inspire fortitude and giving us the term 'Dutch Courage'.
1689
Dutchman William of Orange takes the British throne and juniper spirits become fashionable.
1694
Beer is heavily taxed, gin becomes cheaper.
1714
The word 'gin' appears in print for the first time and Britain sees an alarming rise in production.
1723
The death rate in London exceeds the birth rate. Gin is the culprit. Women are the biggest fans and it adopts names such as 'Mother's Ruin'.
1736
11 million gallons of gin are now being distilled in London. Government announces an 8th gin act which finally starts making an impact on illicit gin production.
1751
Hogarth does a painting (pictured right).
1761
Gin becomes more expensive and the discerning distillers get a foothold in the market. Thomas Dakin opens his Greenalls gin company in Warrington. It continues to operate today.
1769
Alexander Gordon opens Gordon and Company in Bermondsey.
1793
Plymouth gin begins production and remains the only British gin being made at the same distillery it started.
1830
Charles Tanqueray (pictured right) opens his distillery.
1870
Schweppes launches its Indian Tonic water, the expats in the sub tropics are now gulping gin and tonics.
1876
Beefeater Gin launched.
1898
Gordon's and Tanqueray merge.
1920s
Gin returns to an era of poor production as Prohibition America starts to dole out re-treated industrial alcohol, flavoured with juniper, or bathtub gin.
1970s
Gin is in the doldrums, vodka is the winning spirit in the western world.
1988
Bombay Sapphire is launched.
1993
U. S. tax laws are changed to allow only 50 percent of "lavish and extravagant" entertaining to be deducted as business expenses. Thus ends the three-martini lunch.
2016
At the start of the year there are 233 licensed UK gin producers alone.